Derren Brown overzicht - Top 10 lijst
Wie is Derren Brown? Derren Brown is een Britse mentalist/illusionist.
Omdat Derren Brown de afgelopen jaren zoveel interessante programma's heeft gemaakt, heb ik mijn eigen lijstje "Top 10 Derren Brown essentials" samengesteld. Achter iedere titel vind je eventueel een verwijzing naar het programma waarin het is uitgezonden.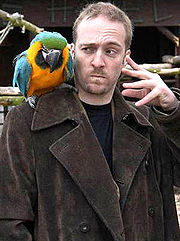 Top 10 Derren Brown must see:
Winning at the Blackjack table (Inside Your Mind)
Superstition (Trick or Treat S02E06)
Negative Suggestions (Kitten) (Trick or Treat S02E02)
Subliminal Advertising (Inside Your Mind)
The System
Game of Chess (Trick of the Mind S01E01)
At the Dog Track(Inside Your Mind)
Red BMX (Trick of the Mind S02E01)
Skill of Poker (Trick or Treat S01E03)
The Heist
Veel kijkplezier!